Veterinary Chiropractic
What to Expect at Woven Animal & Human Chiropractic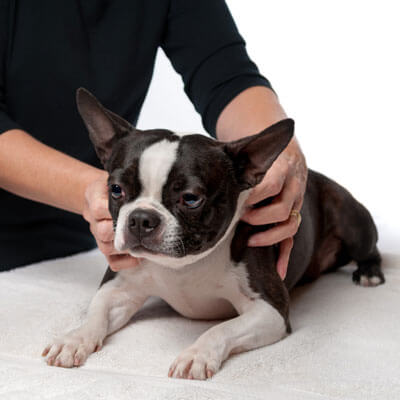 We understand that animals are an important part of your life. Rest assured, Dr. Hayward specializes in creating a relaxing environment for your animals while she helps them feel better. Helping horses, donkeys, dogs and cats, she welcomes you to schedule an appointment and give your animal the gift of optimal health and performance.
We never know how far reaching something we may think, say or do today will affect the lives of millions tomorrow.
B.J. Palmer
First Appointments
We have a form for you to fill out for your animal before Dr. Hayward will begin her history and examination. We will minimize distractions, to create a calm and relaxed environment for the assessment.
The goal is to answer three basic questions: What's wrong? Can chiropractic help? How long might it take?
Once Dr. Hayward has a clear understanding of your animal's area of concern, she will provide you with a thorough explanation of her findings and a recommended treatment plan.
These visits will usually take around 45 minutes (one hour for equine patients).
Regular Appointments
During these appointments, we will reassess the animal and watch their healing progress as each visit builds on the next.
You can expect a regular visit to last around 30 minutes (45 minutes for equine patients).
Payments
Dr. Hayward accepts all forms of payment including cash, credit cards, cheque and e-Transfer.
To learn more about how Dr. Hayward can help your small and large animals, contact us today!
---
What to Expect – Veterinary Chiropractic | (905) 631-1555