Pet Parent Reviews for Woven Animal & Human Chiropractic
There is nothing more flattering than a great review. We are excited to see that our practice members are doing well and their parents are happy.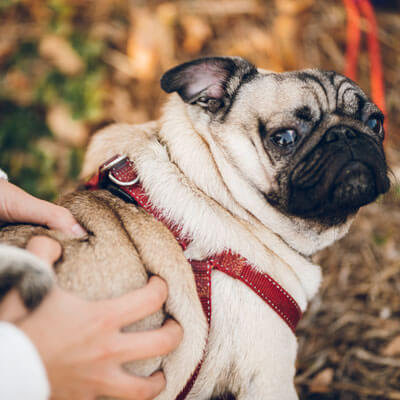 ---
We Noticed a Huge Difference
Teri is just amazing! She takes her time and does a full evaluation then gets you on the right program needed. We went to her for our dog Loki. He was limping, lost his joy and just seemed sad, it was his back hip that seemed to be an issue. We did not want to do pills or needles. After just 3 chiropractic treatments we noticed a huge difference. Now after 5 treatments his energy level is way up to where it was before and he is 90% better. I would highly recommend! Thank you so much Teri for getting our dog child back to his normal self.~ Tree R.
My Dog and I All Trust Teri
Teri is fantastic! My wife, my dog and I all trust Teri with all our chiropractic needs. She is kind, caring, and extremely effective in making sure all three of us are in tip-top shape. We are so fortunate to have Teri as our chiropractor. Thank you, Teri!~ Martin W.
Professional and Personable
Dr. Teri Hayward is professional and at the same time personable. Keep up the great work!
~ Kira, Equine (Lori)
---
Pet Chiropractic Testimonials | (905) 631-1555